Welcome To L&D Eco Building Ltd
L&D Eco Building Ltd is a well-known building renovation and property maintenance expert, as well as an architectural drawing and design consultancy organisation.
As we have grown into a well-known global firm and expanded our services over the years, we have stayed devoted to one clear mission: to provide affordable services for everybody and to better the human condition and lifestyle via outstanding design arrangement.
We are grateful to our valued clients and consumers for putting their trust in our renovation/refurbishment and services, as we are committed to providing the greatest creation and value for money based on each individual's needs.
We have the talents and equipment needed to plan your ideal home exactly like you pictured it in your spare time. We carry out the talk that we had with you during the meeting.
We do not adhere to low quality standards at L&D Eco Building Ltd. So, whether you select our construction, renovation, or design services, you will always appreciate our employees' tireless efforts. As our first rule, we have skilled designers, architects, and a team of builders and decorators with the greatest work ethics.
From the initial consultation to delivering the highest standards of service with a true eye for detail, our devoted staff is ready to work with you tirelessly.
We build high-end residential and commercial projects around Dublin and the home counties, such as kitchen or bathroom renovations, expanding the size of your home or business with an extension or loft conversion, or even a new build.
DUBLIN BUILDING CONTRACTORS
Do you need a building contractor to make your design ideas a reality? L&D Eco Building Ltd offers the skills and expertise to develop any building project, whether you are looking for a refurbishment, extensions, or a full design and build team.
GENERAL CONTRACTOR YOU CAN TRUST
L&D Eco Building Ltd, founded in 2020, is a home contractor in Dublin that offers clients high-quality design and construction services. You receive a construction business that has accomplished a variety of construction projects for a diverse range of clients and scopes. L&D Eco Building Ltd has grown and created a strong team of designers, office personnel, project managers, and builders. We have the knowledge and expertise to give you with the greatest home contractor's service, guiding you through every step of your building project, whether it's a loft conversion or a residential refurbishment.
It is important to have a good reputation.
Get your ear to the ground and start narrowing down your options by hearing what other Dubliners thought about the building companies they used. One method is by word of mouth and a peek around the neighbourhood at present building projects. After you've finished researching building companies in Dublin, ask for customer testimonials and look at the types of construction projects they've completed in the past.
Professionals at Work
Cowboy builders are the stuff of nightmares. A brief check at the websites of your shortlisted building contractors in Dublin will give you an idea of whether they have professional accreditations and Trade Association affiliations that will give you piece of mind. NICEIC has accredited our proficiency, which means we are evaluated on a regular basis. So you can be confident that you are receiving the finest in terms of technical skill and safety. Check to see if the contractors have the necessary insurance. To ensure a smooth task completion, you will require a project manager that will oversee the building work.
Specializations of Dublin Builders
If you are looking for Dublin Builders or in Barnet, you must ensure that the building contractors you contact are professionals in the type of building work you require. If you need loft conversions, extensions, renovations, or basement conversions, you'll need a specialist rather than a jack of all crafts or office builder.
Make sure you know exactly what you want, and keep in mind that many building contractors are experts. Be receptive to their thoughts and advise based on their extensive expertise. They will know how to get the best value out of your build, as well as the best finish, and will have the industry network to make it happen.
Competitive Estimates
When it comes to expenses, make sure you're comparing apples to apples. Some contractors provide more extensive and precise price breakdowns than others. Don't go with the cheapest option. Take the time to go over each quotation's text and examine what is and isn't covered. Clearance and skip hire, materials and supplies, fixtures and fittings, building standards expenses, and guarantees are all things to keep an eye out for.
Dublin's top residential contractors
After considering all of the aforementioned factors, you should have a high level of confidence that you have chosen the correct contractor who will be worthy of your trust, limit the disruption, and give a quality finish that adds value to your home.
So, if you are seeking for a dependable, trustworthy high end residential contractor in Dublin that provides beautiful house extensions in Dublin, give us a call immediately or fill out our contact form. Our staff will gladly assist you, and you may take advantage of our free initial consultation. At a no-obligation initial consultation, our expert member will come around and discuss your vision for the project while providing you with important suggestions.
MAKE YOUR DREAM COME TRUE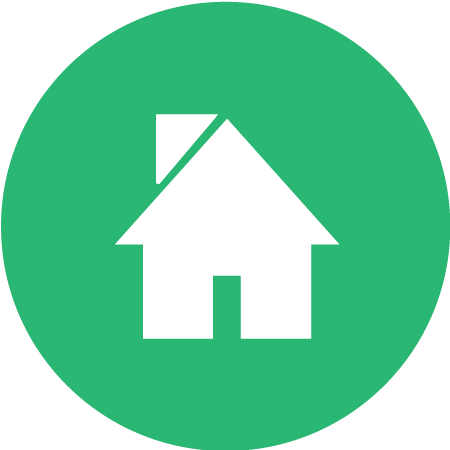 All our new builds are carried out to the highest standard and meet all the current building regulations. Each build is signed off by our Chartered engineers based on every set of drawings and a regulated building certificate of compliance on completion.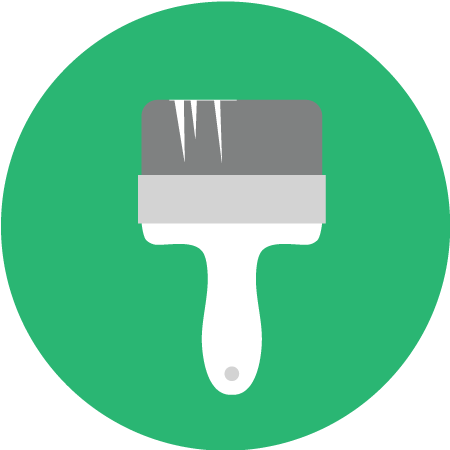 From renovations to remodelling we do it all, our specialized company will guide you throughout this process that can be tough somtimes.
We can renovate everything starting from the floor, walls, bathroom, electric, exterior house you name it.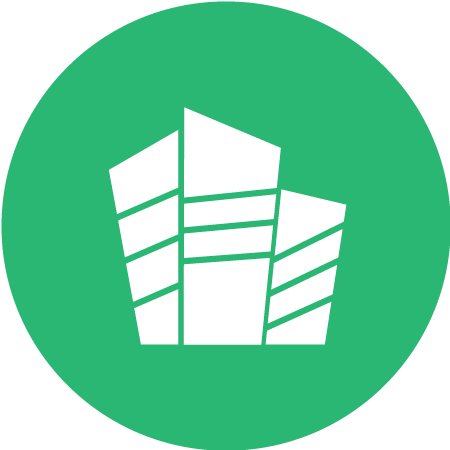 House extension is the best way you can get more space in your house if you don't want to buy a new house or need more space. We are here to help you and extend your house.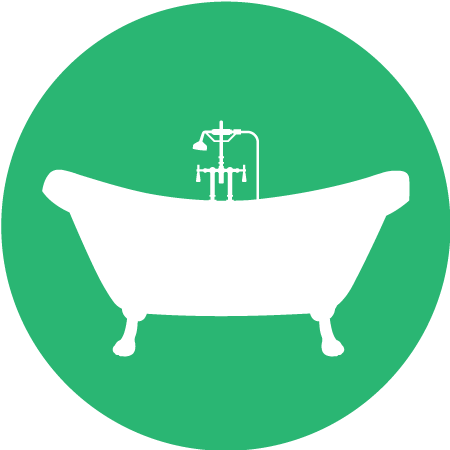 A bathroom renovation should make your bathroom more efficient, more functional, and more stylish. We can help you to achieve this by improving the ligh, include a windows in the shower maybe, little things that can change everything.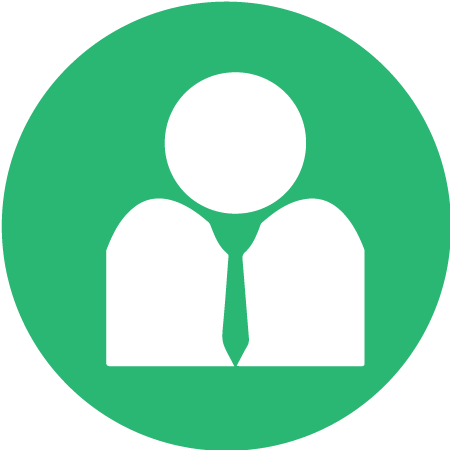 We provide project management services for self-build projects. If you wish to build your own house and employ sub-contractors yourself but perhaps don't have the time or expertise to supervise the project, we can step in on your behalf. You can rest assured knowing the project will be professionally supervised.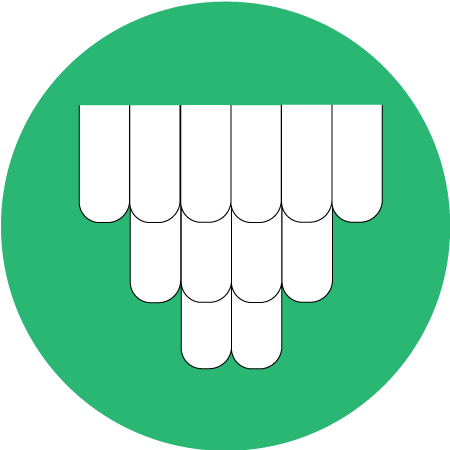 If you need an extra space we recommend you to maka an attic conversion to your house. You can opt for a standard attic conversion or dormer attic conversion design. We can build you any conversion if needed
L&D Eco Building Ltd is a main contractor construction company with a considerable track record of successful project delivery.
Established in 2004 primarily as a plastering entity, the company grew into a building contractor through the desire of valued clients with whom a strong bond of trust developed.
L&D Eco Building is in the business of building people's dreams and a cost effective and safe manner and is renowned for excellent craftsmanship and attention to details.
The company has built and managed award-winning, innovative projects such as Streamline House, which gained two awards from the International Chartered Institute of Architectural Technologists (CIAT).  Click here to see the house.
Whatever project you have in mind, we can build you in designing, planning, and constructing a seamless project that is ready for you to enjoy!
L&D Eco Building Ltd Contractors is a group of building specialists with over 18 years of experience in commercial and high-end residential construction and renovation. We take pleasure in ensuring that customers are entirely satisfied not just with the finished result but also with the process. This means that our consumers are generally referred to us by friends and previous customers. As a result, we are seeing an increase in the number of clients returning to use our services.
You can expect the best from a Dublin building contractor, which includes:
Thorough understanding of the building and construction industries
Design tips, ideas, and recommendations to fit your lifestyle and budget.
Tradespeople who work for professionals and act professionally
Our dedication to and concentration on your project from the moment you first contact us
A desire to ensure that your brief is well understood in order to get the best potential result
Why Should You Go With Us?
L&D Eco Building Ltd Dublin's Managing Directors create an excellent team, each with their own set of expertise and over 40 years of combined building trade experience. In addition to their dedication to high-quality labour, they think that paying close attention to client needs, communicating effectively, and paying close attention to detail in all aspects of their work guarantees that their customers are always satisfied.
L&D Eco Building Ltd is one of Dublin's leading home improvement companies. We specialise in project management for extensions, loft conversions, and refurbishments, among other things. Our goal is to make all of your home renovation projects as easy and stress-free as possible. Here are a few additional reasons why you should work with us:
Builders who are dependable and trustworthy
We believe that honesty is the best policy and hold ourselves to the highest integrity standards. We are in the construction industry because we enjoy it. We are committed to each project and take great delight in the end product that we offer.
Complete Project Management
We offer full project management for proposals, detailed estimating, permitting, and subcontractor coordination. We are always in command, so you can have peace of mind knowing that your project is in capable hands.
Outstanding Customer Service
L&D Eco Building Ltd takes all of our customers through their projects step by step, providing complete transparency of operations as well as complete control throughout, handling all projects from start to end. It is your property, and it will be created strictly to your specifications. Our great customer service has resulted in a large number of delighted and happy customers.
Contact Us Right Away!
If you are interested in working with us on a project, please contact us using the information on our contact page to set up a free, first consultation where our experienced consultants will gladly offer you advise and assistance on your project as well as a free pricing estimate.
We look forward to hearing from you and assisting you with all of your building needs. Contact us immediately to make your property vision a reality in the shortest amount of time and with the greatest outcomes imaginable.
Dublin building services Include
Structural Brick / Concrete Repairs
Concrete Garages with Brickwork / Bricklaying
Concreting extensions / Conversions
Foundations
General Construction General Building
Groundworks
Home, Bathroom, and Kitchen refurbishment
Walls that divide rooms
Builders of porches and canopies
Refurbishments
Construction of Repointing Walls
All of the work done by our Dublin builders is covered by a full-service warranty and a satisfaction guarantee. When combined with our transparent pricing strategy, this ensures that you always receive exactly what you want in terms of quality – and price.
There are no other Dublin builders who deliver the same level of accuracy as we do. We want you to be able to relax at all times, knowing exactly where you stand and what is going on with your renovation or refurbishment.
As a result, your dedicated service support manager is always accessible to answer any queries you may have about our Dublin building services. All you have to do is dial the number.
It is also crucial to note that all of our builders services in Dublin are performed by professionals who have been trained, verified, and are fully insured. Only their warmth and readiness to work in the way that best suits you can match the skilled execution they produce.
Experts in Dublin building services
The first step is always to schedule an onsite appointment with one of our highly skilled planners. They will go through every detail of your project with you, inspect the space in question, and manage everything necessary for the building services you require for your Dublin home to be completed.
From the initial survey to the last tour to approve your completed renovation or refurbishment, your property will only be worked on by proven, qualified Dublin builders, gas fitters, plumbers, electricians, carpenters and joiners, painters and decorators, and other trade specialists. This means that our gas fitters, for example, are Gas Safe registered, and our electricians are professionally qualified.
Whatever builders Dublin services you require, the refurbishment or renovation work will be in the best of hands.
All of the building services we provide in Dublin include professionals from a variety of trades working together to finish the task. However, the manner in which we manage the project guarantees that this occurs seamlessly. In a way that is absolutely free of stress or inconvenience for you.
Collaboration with our Dublin builders
We oversee every part of your renovation or refurbishment project so you don't have to.
This means that no matter how complex your project is, or how many different trade specialists are involved in finishing your builders services in Dublin, you only need to dial one number.
Whether it's to schedule your onsite survey, get your project started, or learn more about how we work in general or your present project in particular. There will be no need to constantly juggle lengthy lists of contractors with varying timetables.
All of the building services we provide in Dublin include professionals from a variety of trades working together to finish the task. However, the manner in which we manage the project guarantees that this occurs seamlessly. In a way that is absolutely free of stress or inconvenience for you.
Building services in Dublin are excellent for all types of properties.
Although we undertake a lot of work for homeowners and landlords, we also provide Dublin building services for commercial properties of various kinds on a regular basis.
We will smoothly coordinate the work of all of the floor fitters, gas engineers, electricians, carpenters, decorators, and other builders you require in Dublin, whether you want to give your corner store business a facelift, transform your beauty salon to attract just the right clientele, or turn your front room into the luxurious living space you always dreamed of.
You may rely on L&D Eco Building Ltd for a variety of reasons, including:
Quotes and pricing that are clear
Builders Data that is Up to Date
Friendly and experienced dedicated service support manager Dublin Builders
Technicians that have been trained, vetted, and insured
Execution Expertise
Guaranteed Customer Satisfaction
Service Guarantee
Dublin's L&D Eco Building Ltd is a good place to start.
Our Dublin builders have earned an unblemished reputation through hard work and the provision of unrivalled building services. Our customers are at the heart of our business, and we strive to provide the best service possible to each and every one of them.
We understand that decisions about home and business renovation might be some of the most important ones you have to make. That's why we've worked so hard to foster an atmosphere of trust and professionalism, backed up by a cheerful, can-do attitude in all of the renovation services we offer.
Services Included in the Price
One of the things that distinguishes us from other building firms is the breadth of our building services. We can handle everything from design and planning to project management and supplying all the services you need for your project such as plumbing, electrics, joinery, carpentry, damp proofing, foundations, groundworks, steelworks, and more.
Dublin Builders
You've come to the right place if you're looking for builders in Dublin. We are a Dublin-based building company that serves the entire city. We successfully provide extensions, brickwork, conversions, and construction projects, as well as other areas of building and refurbishment services. All work is completed to the highest possible standard and in conformity with regulatory rules.
Are you looking for highly regarded builders in Dublin? The L&D Eco Building Ltd makes it simple to renovate your home or company.
Whether you need builders in Dublin to renovate your bathroom or kitchen, an electrician, a gas fitter, a plumber, a floor fitter or tiler, a carpenter, decorator or painter, or all of the above, L&D Eco Building Ltd is your one-stop building firm.
We are a single company, yet we cover all trades.
Do you have a fresh construction project on your hands?
Choose our Dublin builders and relax while we renovate your home. We recognise this.
Having outside professionals visit your house can be a stressful situation.
Our mission is to constantly provide first-rate refurbishment services with no bother for you.
An Approach Focused on the Customer
Our goal is to provide high-quality workmanship from the planning stages all the way through design, building, and finish. Regardless of the scale or size of the building project, we work with a huge team of just the best professionals to ensure remarkable outcomes.
L&D Eco Building Ltd Dublin can provide our clients with creative solutions because of our technological know-how and experience in bringing ideas to life while remaining flexible enough to adapt to your specific demands. We always complete projects on time and to the highest standards.
Our experience and professionalism, which we have always provided, enables us to build long-term partnerships with our clients.
Our Builders
L&D Eco Building Ltd Dublin is a reputable and high-quality building firm situated in Dublin. If you are looking for builders in Dublin, we are a wonderful option. We have completed a wide range of substantial building projects, including extensions, loft conversions, basement conversions, and garage conversions, as well as conventional building services such as plumbing, electrics, carpentry, brickwork, painting and decorating, plastering, and joinery. All projects are completed in line with applicable planning and building requirements. Whether we're working on a little refurbishment or a major commercial project, we make sure the work we deliver meets our clients' expectations.
Rates that are competitive
Our relationship with our consumers is at the heart of all we do, and we want this relationship to last. As a result, we provide building services at cheap pricing, ensuring that you receive outstanding construction services regardless of your budget or project.
Builders with Expertise
We are a team of highly trained building professionals at your disposal to ensure that everything you need to build or improve your property is taken care of. We are regarded as one of the most dependable and trustworthy building businesses in Dublin, and we take great satisfaction in our exceptionally high standards.
Whether we are performing a business or household extension, renovation project, or new build, it is our goal to ensure that the work we deliver is worthy of our first-rate reputation. We are always available to provide guidance on all aspects of property development, renovation, and improvement.
L&D Eco Building Ltd Dublin collaborates closely with Surveyors, Interior Designers, and Architects, among other professions, to develop new solutions that deliver outstanding value for money while maintaining a focus on quality and excellence. Only specialists with a high level of qualification and training, as well as an adept eye, carry out our work.
From the design of the plumbing system to the decorations, tiling, and sophisticated electrical wiring, our experienced team of professionals will oversee each stage of your project to ensure that everything is handled with the thoroughness and attention it deserves. We also work with reputable vendors from whom we buy goods directly, allowing us to provide you with a wide range of solutions to fit your budget at the most competitive pricing.
A highly competent team of builders provides services in Dublin
Do you require building services in Dublin? If you require dependable renovation, our Dublin builders are the best option.
We will manage your construction building project efficiently and effectively. This enables you to go about your daily life knowing that you can rely on the service and quality you are receiving, and that all workmanship is fully guaranteed. Finding and assembling a large team of qualified and dependable building specialists has never been easier with L&D Eco Building Ltd Dublin. After over ten years of collaboration, we have developed the skills and expertise required to work efficiently and professionally in order to provide excellent services to our clients.
We've built a one-of-a-kind blend of courteous customer service representatives and highly experienced and completely qualified tradespeople you can rely on. We are all enthusiastic about our jobs and like what we do.
Our Dublin builders have built a good reputation for their hard work and high-quality building services. We are proud of the levels of customer satisfaction we have attained and are continually working to improve based on consumer comments.